Procreate is a raster graphics editor app for digital art and animation developed by Savage Interactive for iIOS.
Designed in response to the artistic possibilities of the iPad it was launched in 2011.
In 10 years, Procreate was improved a lot, and today it's one of the most popular design app used by professionals as well as arts amateurs.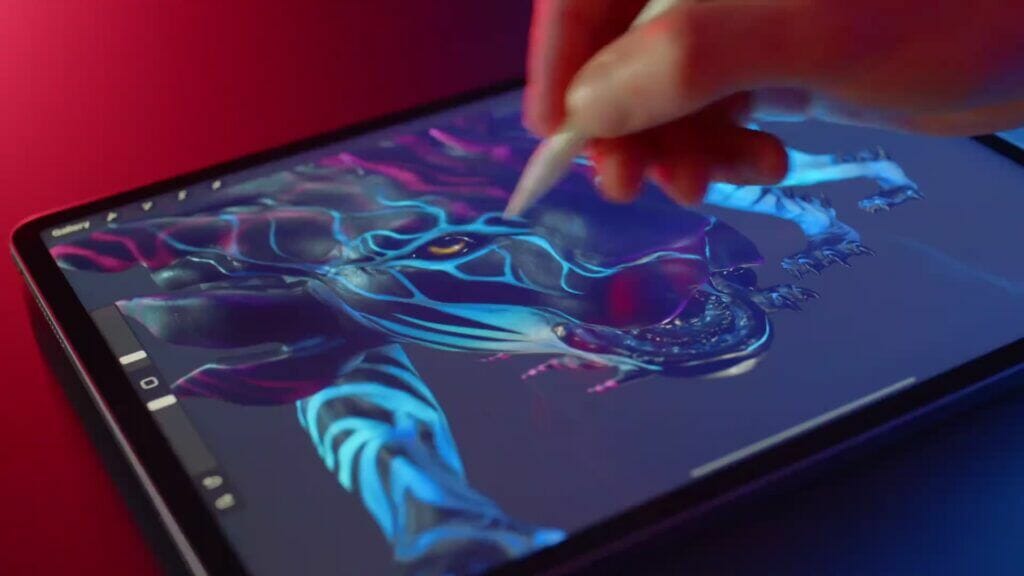 The possibilities are huge, but the strong point of Procreate, it's to be perfectly adapted to a professional workflow in a user friendly environment.
The tools and effects are perfectly organized and easy to access.
The learning curve is faster than most of the other programs with a very clean layout.
The focus is really made on the workflow and the accessibility of the main tools.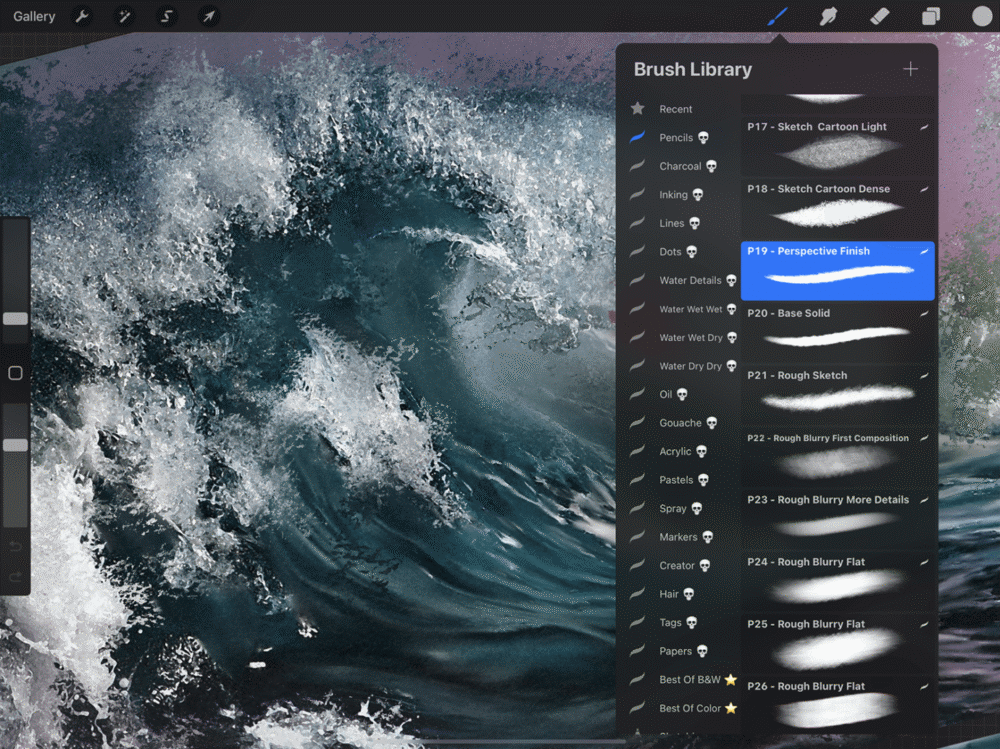 As professional illustrator and animator, I definitely opted for procreate as my main design software.
Since the iPads becomes powerful enough, with procreate it becomes a great art studio in your bag.
Perfect for the artists wants to create everywhere at a professional level, as well as professionals from all design branches.

A great feature of Procreate is the brush studio.
It allows artists to create and adjust their own brushes with breathtaking range of customization options.
HOW PROCREATE BRUSHES WORKS ?
A brush contains a GRAIN or a texture inside of a SHAPE.
When you make a stroke with a brush, you are dragging a shape with a texture.
The TAPER on the pathway of the stroke can imitate the behavior of physical brushes or traditional tools.
Adjust the RENDERING to manage how glazed or blended will be the stroke.
WET MIX mimics the behavior of wet media like painting or watercolor.
You can adjust how much paint is loaded onto the brush and how it mixes into or drags through pigment when it comes in contact with other colors.
COLOR DYNAMICS allows you to make the brush color changing randomly or let the brush shift through different hue, saturation or brightness based on the pressure.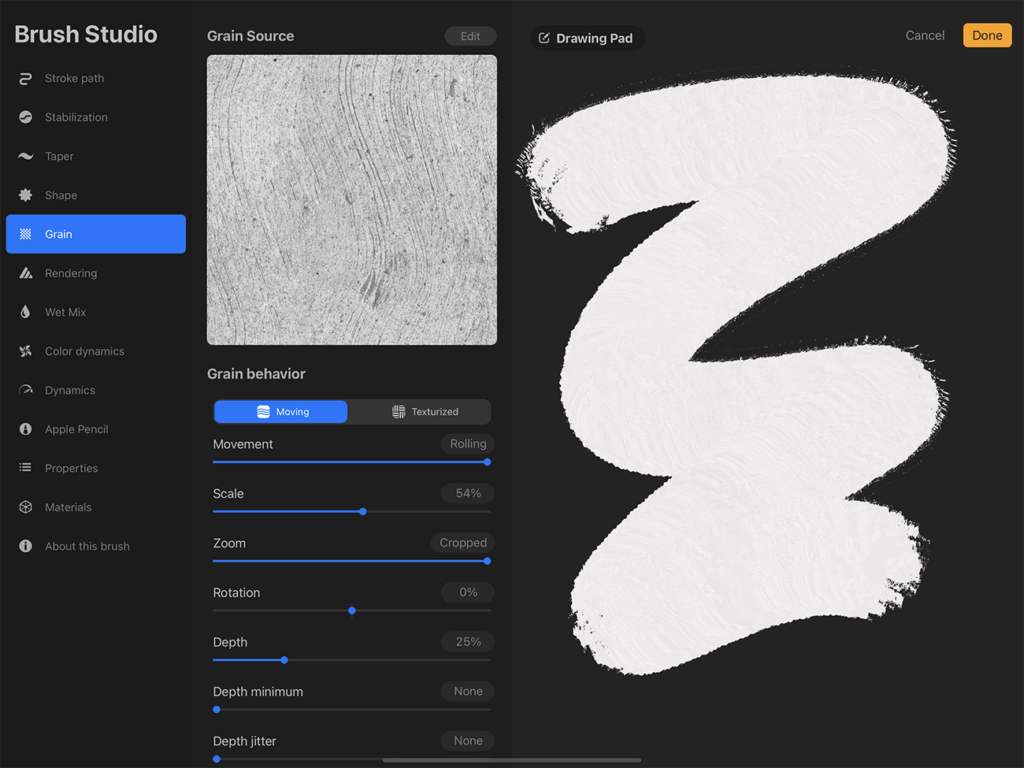 The settings of the brushes are so precise that can let you create amazing ones, realistic and similar to real media.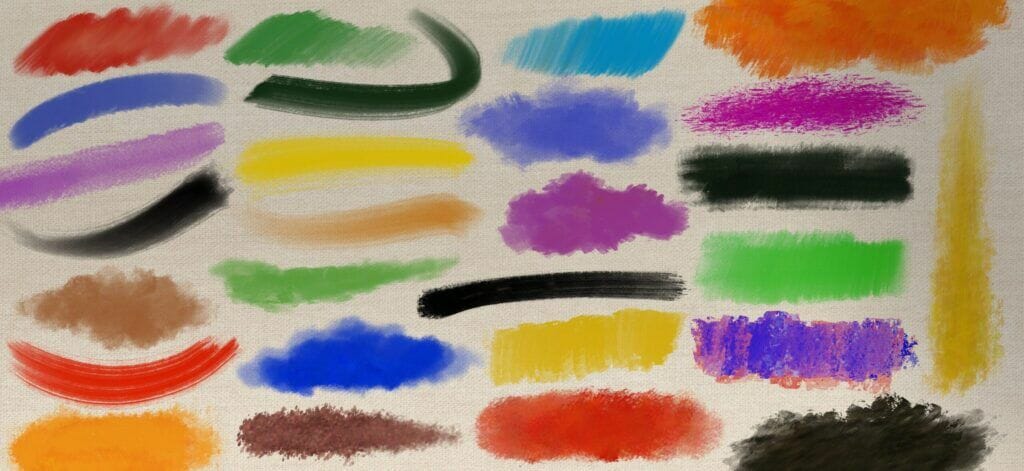 But it's not easy and create a good brush takes time.
Along the web you can find several brush packs created by artists, some free and some premium.
The premium ones are most of the time paying, and you must consider well what you buy before purchasing a pack.
Prices are normally not expensive and it can be a good investment if you draw a lot or if you are a pro.
Artists selling good brush packs spent a lot of time to creating it, so the price of this work is finally really small compared to the saved time for the buyer.
After saying it, you must check carefully the different pack proposed, some are really specific, some others covers larger panel of options.
WHAT TO CONSIDER BEFORE BUYING A BRUSH PACK ?
Analyze your needs and find something adapted to your style.
The problem is we can be lost in the middle of this brushes ocean.
If you are a professional artist or graphic designer, the best way will be to buy a complete pack can adapt to every styles and media.
This is finally more easy to choose because only few packs are really good and made by pros.
I'm concept designer, illustrator and animator…
For the studios, I
must adapt to different styles all the time.
That's why I decided to create a full brush pack covering all the needs from the sketch to the final render in every styles.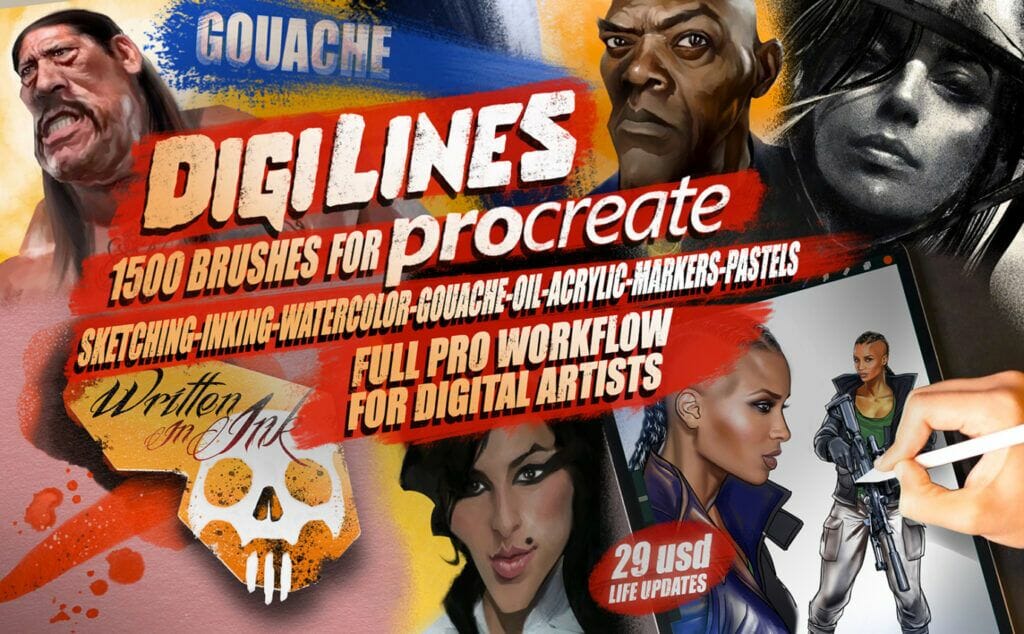 The pack contains 1500 brushes organized in 19 BRUSH SETS:
Pencils, Charcoal, Inking, Lines, Dots, Watercolor, Oil painting, Gouache, Acrylic, Pastels, Spray paint, Markers, Papers and others extras like Calligraphy and Effects.