Create a rough layout with this characters 1 and 2 and the BG sketch model bellow.
Use only sketch drawing, no need to clean your poses, but be really solid in your body construction
CHARACTER 1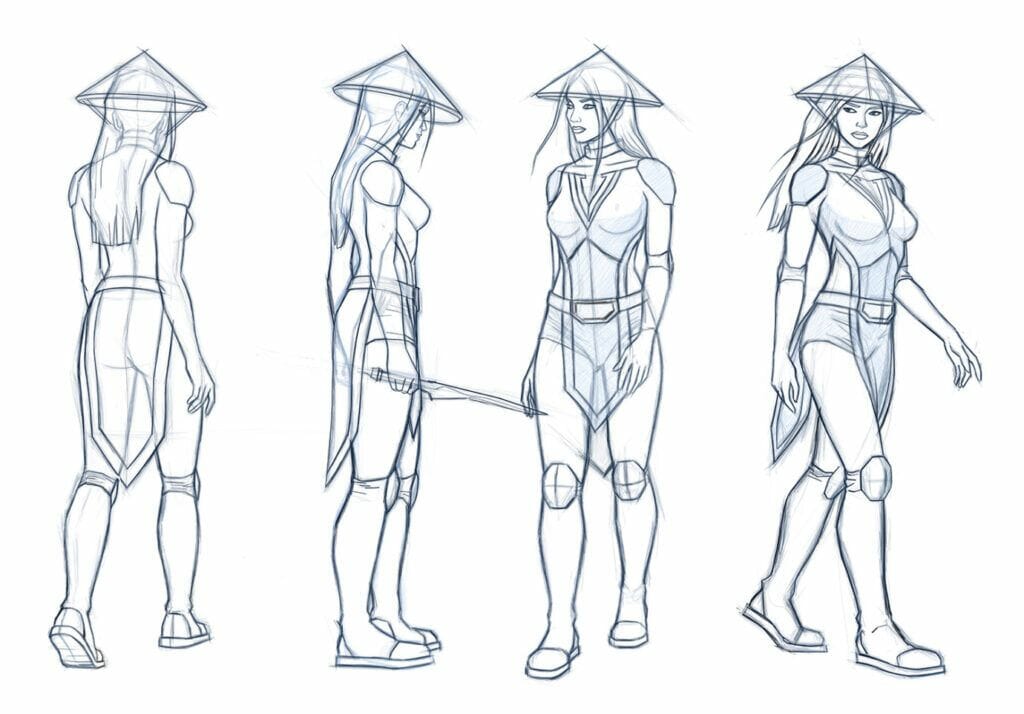 CHARACTER 2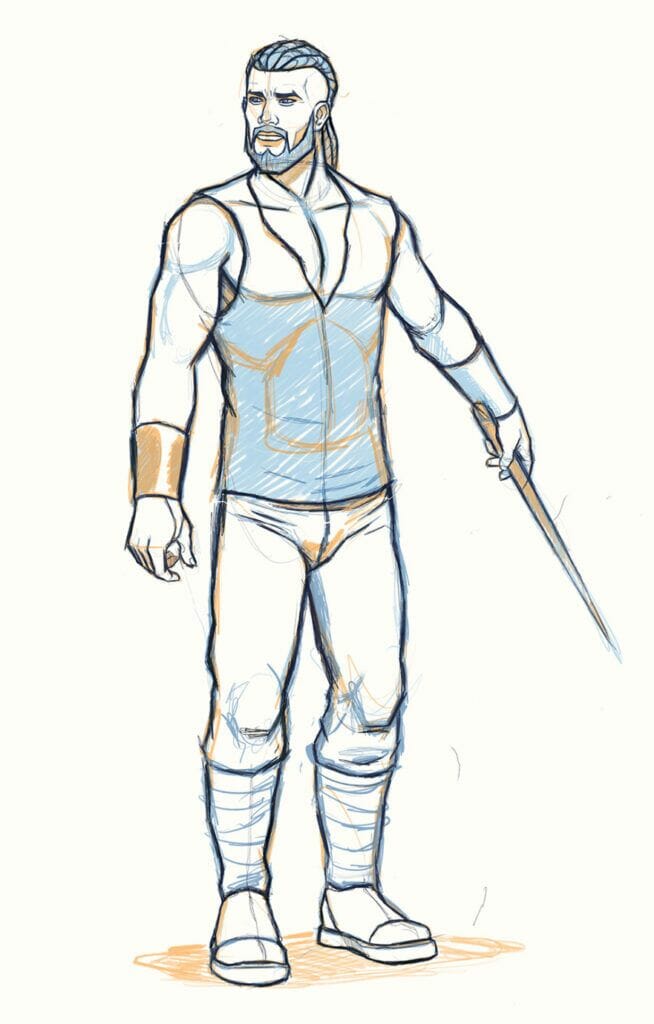 SIZE RELATION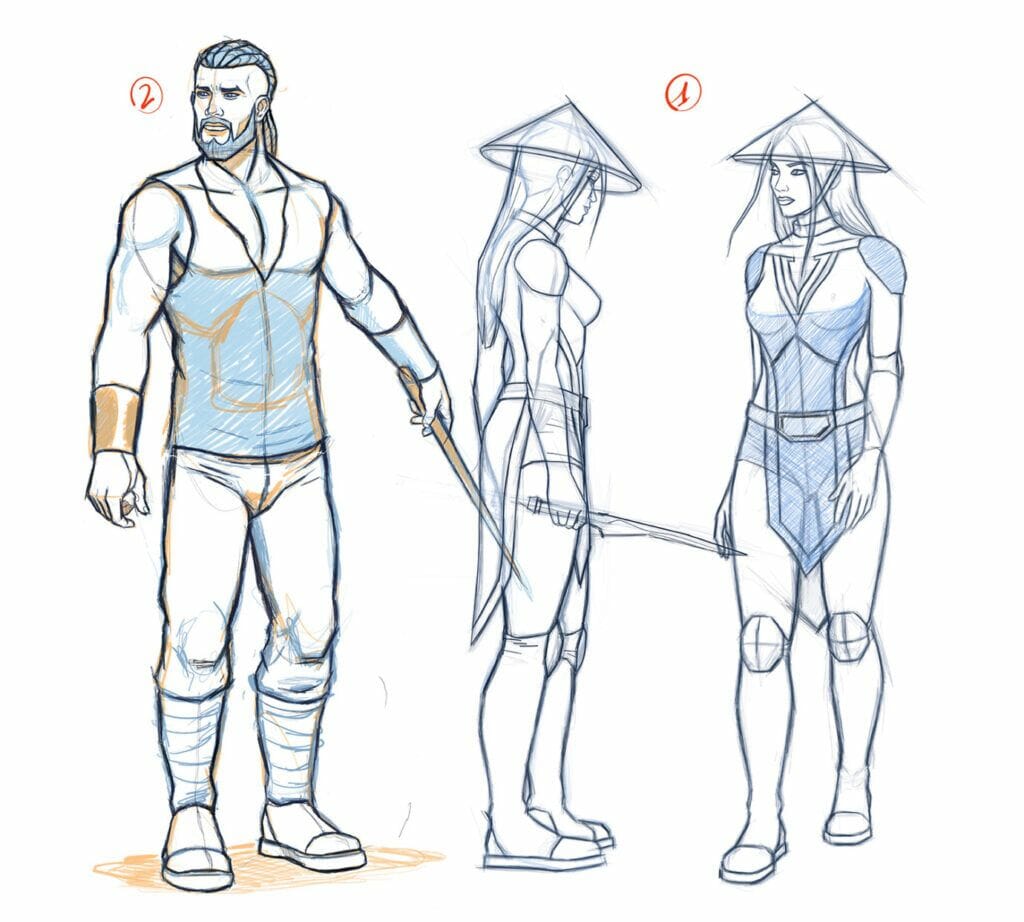 POSES EXAMPLES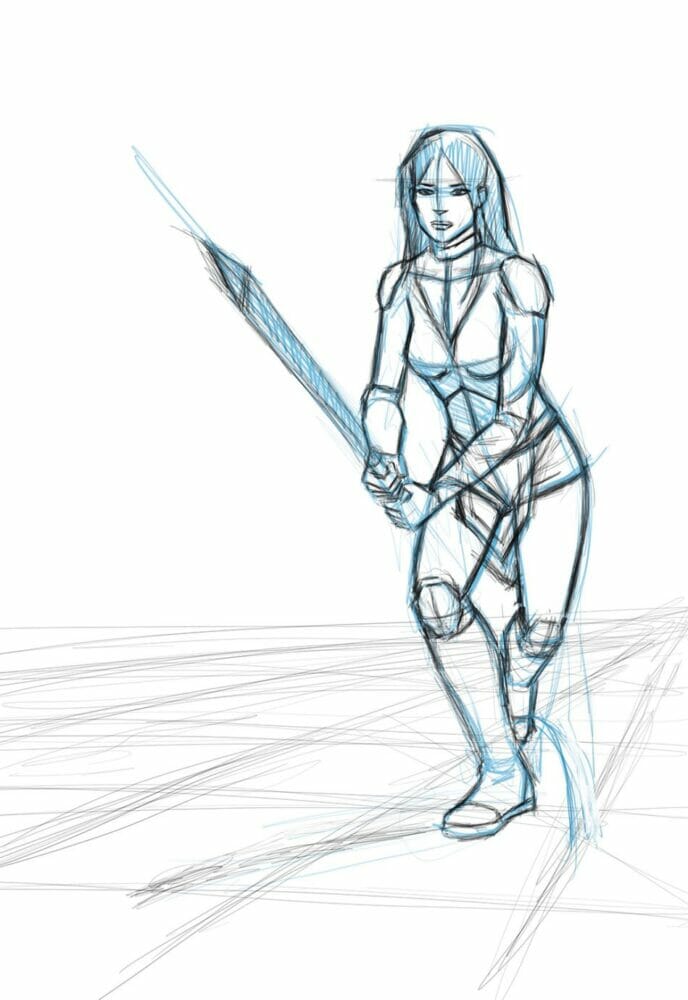 ANIMATIC
DO THE POSES WITH THE RED NUMBERS...but if you want to do all poses it's up to you.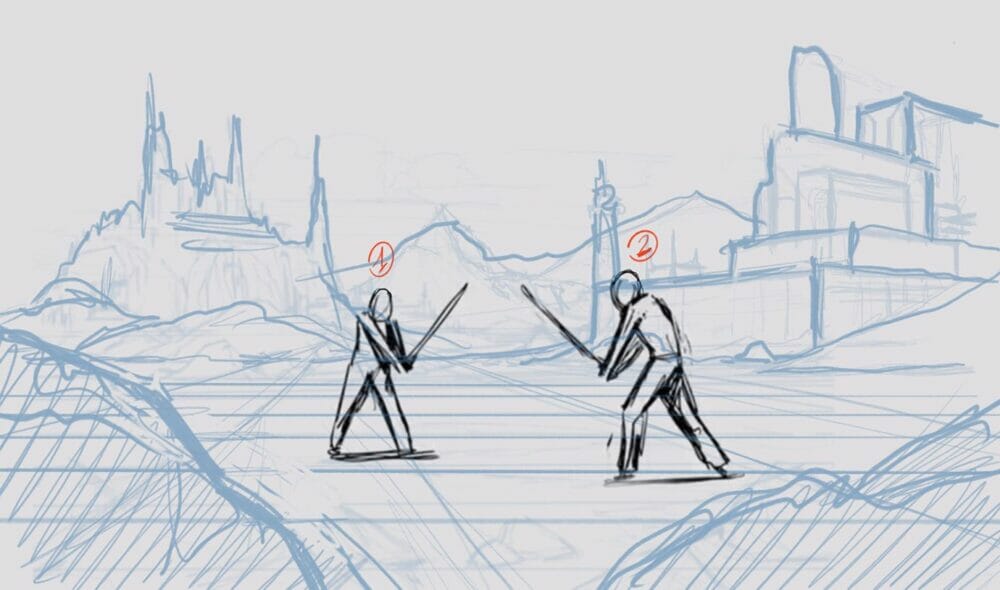 Create a perspective background matching with the characters action.
For the background, stay rough but be careful about the perspective and composition.
Follow this red STB Background for composition and use the reference images ABC for the details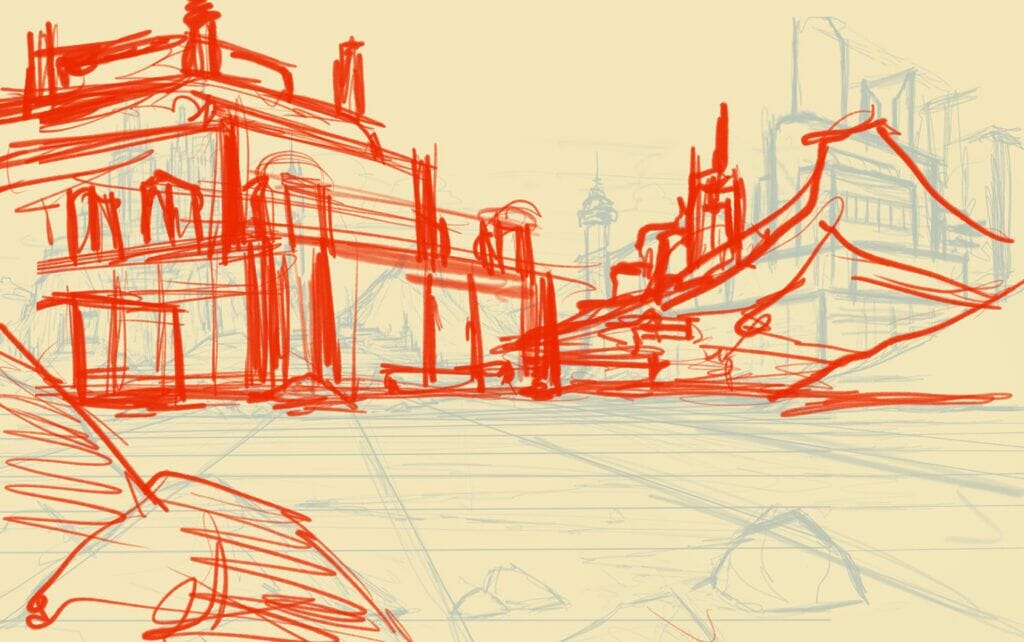 BACKGROUND EXAMPLE.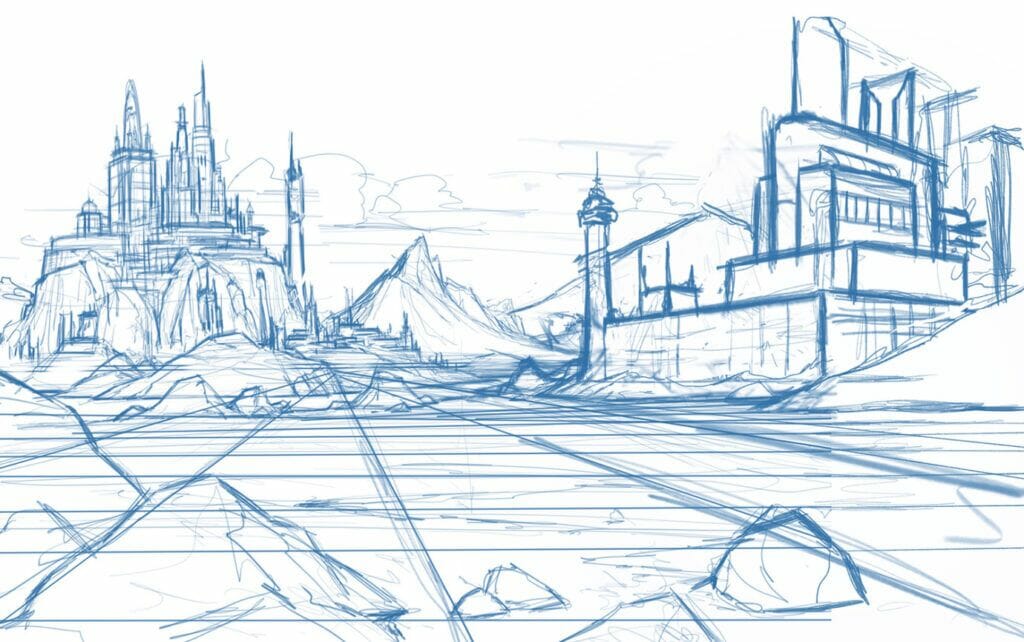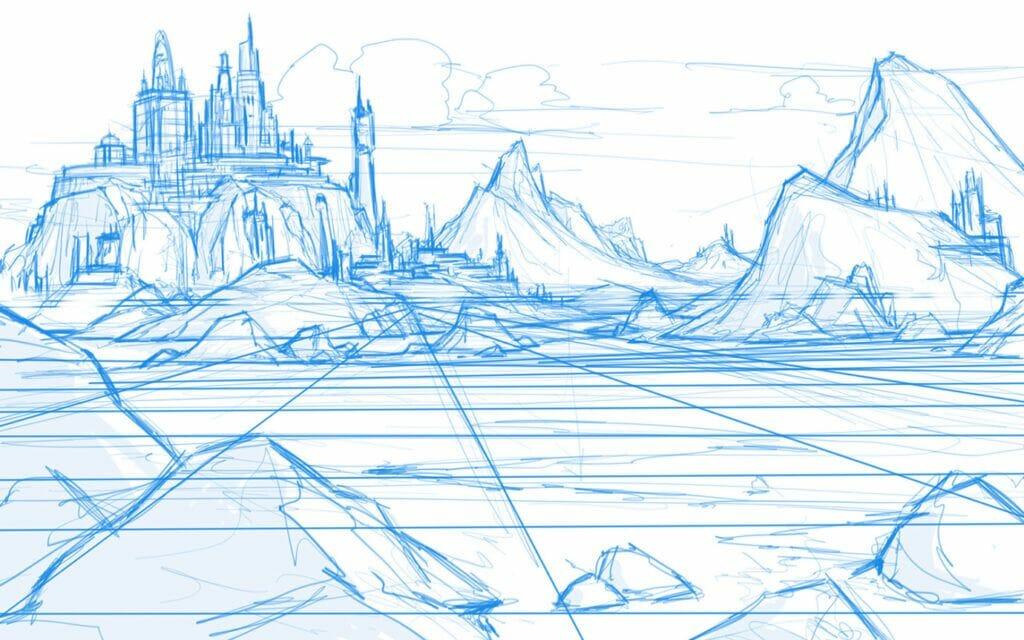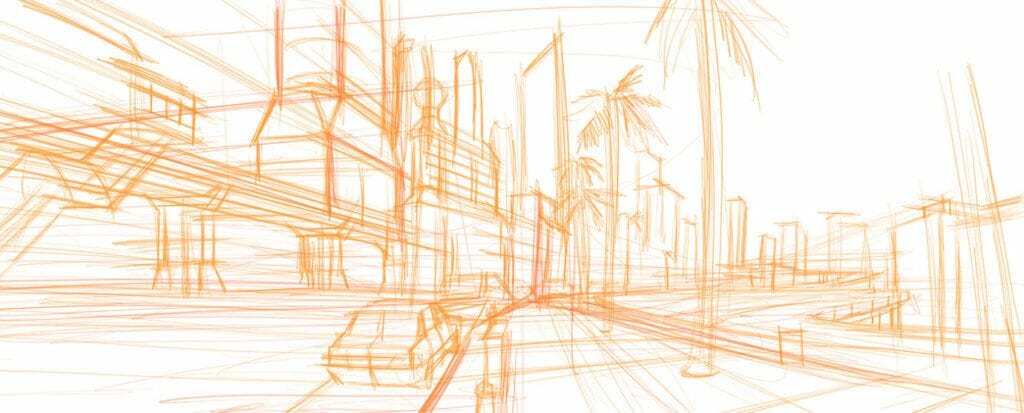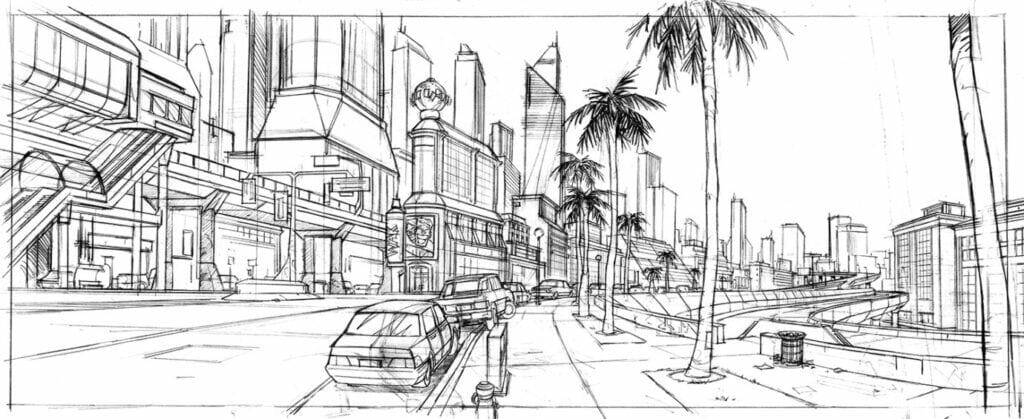 REFERENCE BG ABC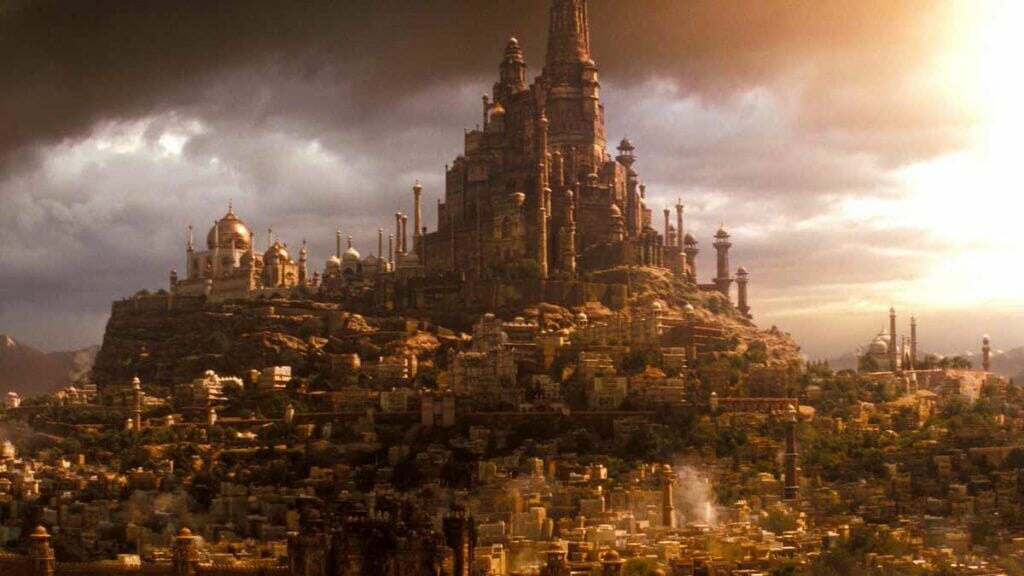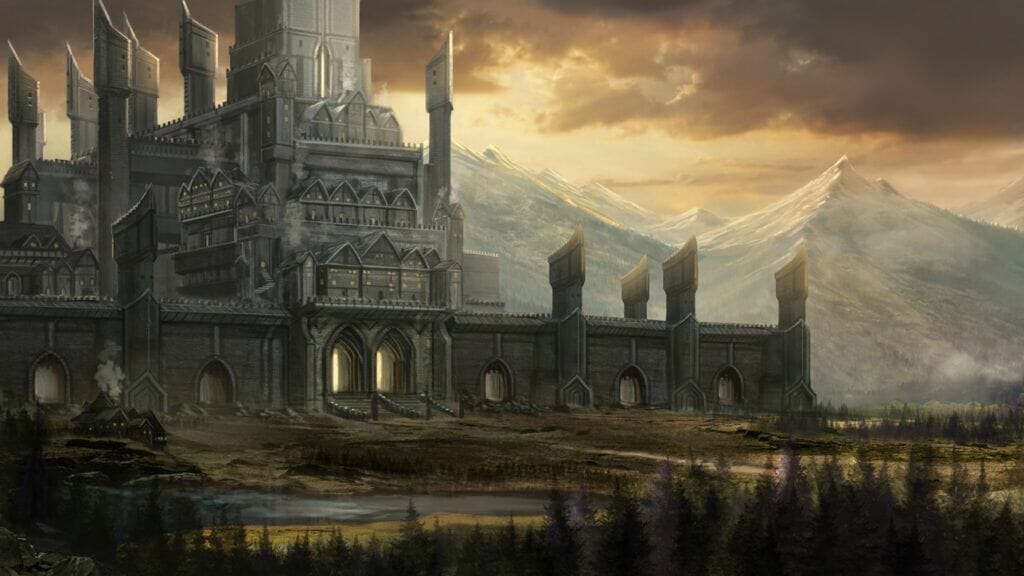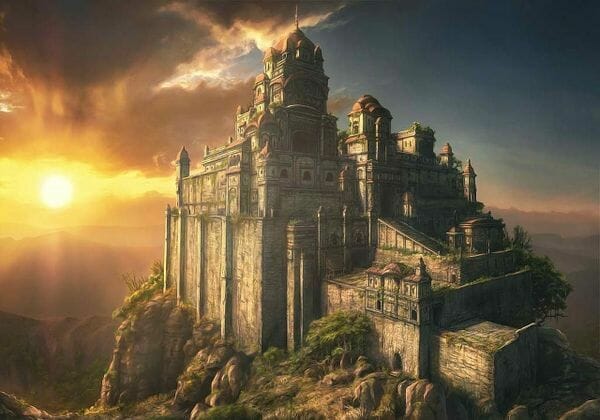 For animation also, stay rough but keep the volume, especially for arms and legs.
No need to create too much movement in the hairs.
Focus on the walk, you can delete the floating costume.
Left drawing a bit too rough but you first set up must be like this.
The right pose is too much detailed.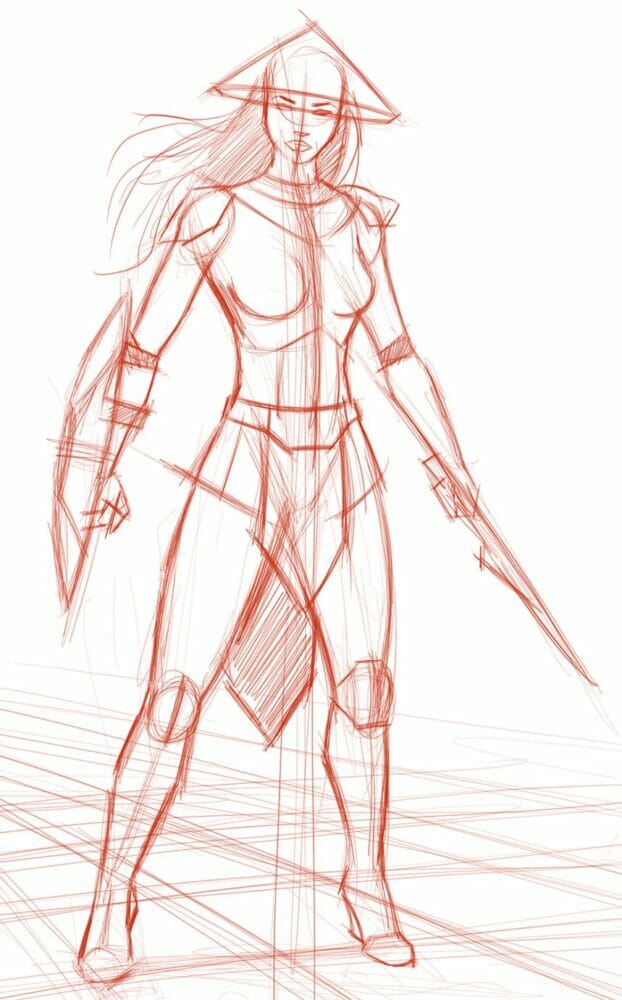 OK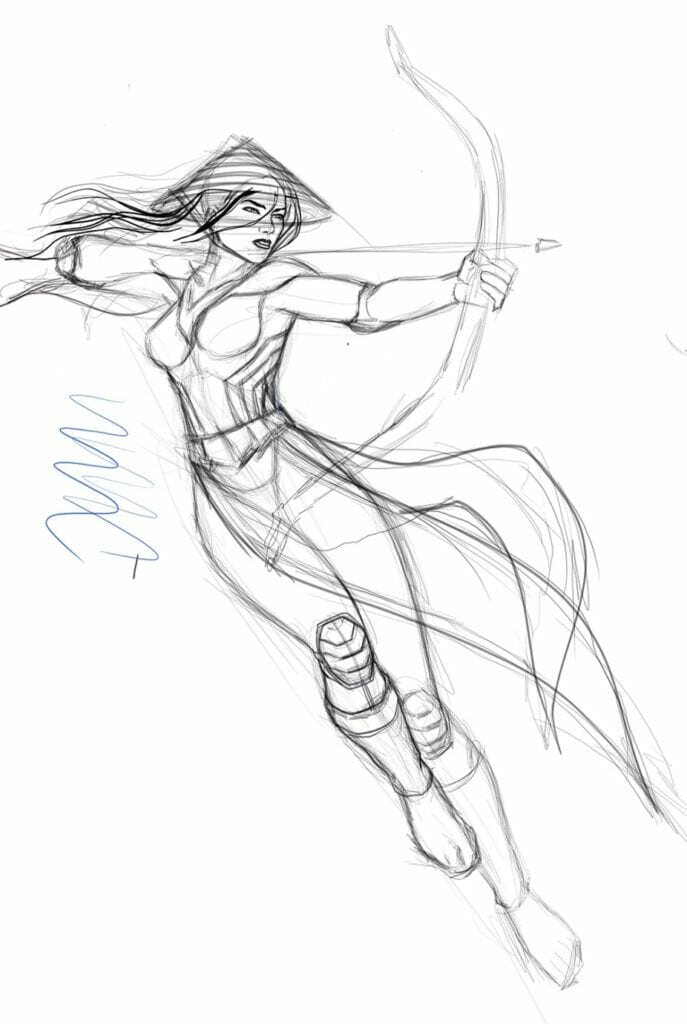 TOO MUCH DETAILS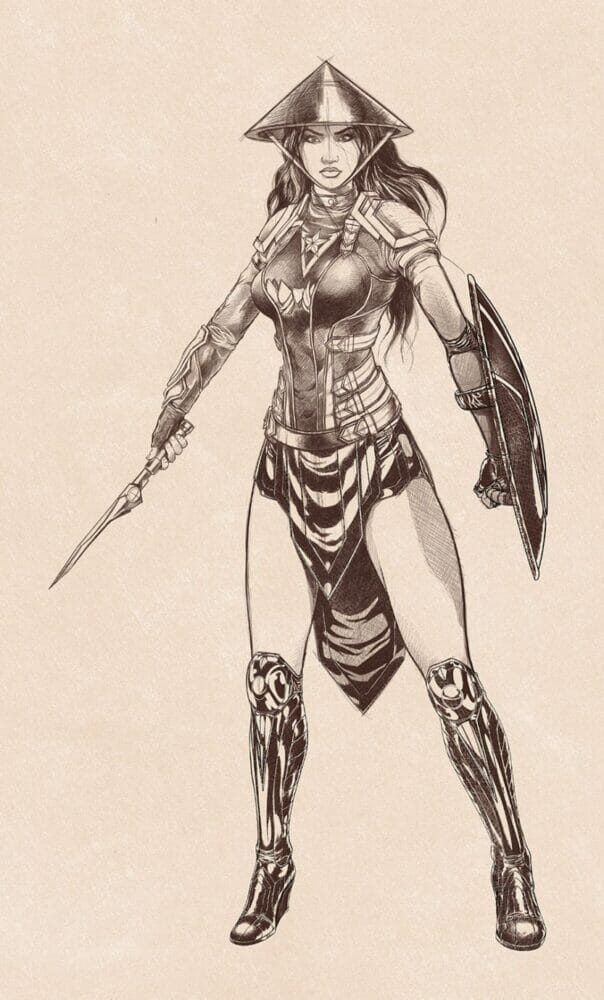 Some references